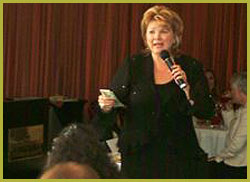 Over the past 30 years, I have been given the opportunity to influence early care and education programs that care for millions of children through direct service, training directors, and leading a national association.
32 years caring for families in child care
Developed over 30 plus programs establish or improve child care centers
Worked with individuals, national child care chains, companies, developers, and churches to establish or improve child care centers
Trained thousands of child care directors and teachers to increase quality
Influenced millions of children through improving the skill level of people who manage children's programs.
In the Bible, Mark 10: 14-17, Jesus gave us the example of how to care for children — He picked them up and invoked a fervent blessing on them. My entire career in caring has been devoted to blessing millions of children and helping families experience excellent child care.
As child care is embedded into our culture, the trend is not predicted to recline but increase with more moms entering into the workforce. That is why it's critical to increase the level of quality in child care centers and assist parents in how to choose the right fit for their family.